Battutabooks referral program

We have come up with something amazing and awesome!
With Battutabooks you can earn money from now on. Yeah right, really make money.
How so?
We have started a referral program. 🚀
The Battutabooks referral program!
How exactly now?
You can easily sign up for the Battutabooks referral program with your email address. Then you will receive a personal invitation link.
Then, if you refer us and your loved ones (like friends, family and acquaintances) shop at Battutabooks through this link, your loved ones will get 25% off and you will get 5€ Cash paid out! So 5€ PER recommendation. So there are no upper limits!
How will the 5€ (or more) be paid out?
This is then done automatically. The only requirement is that you must have an active PayPal account. When your rewards are verified, you will receive a monthly payout directly to your PayPal account.
Ok all cool, now how can I participate?
Via this link, you can register for it: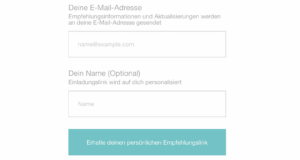 Sign in with your email address enter your name. Then you will receive your personal referral link.

Find the "Your Rewards" menu item on your sharing portal and click on it.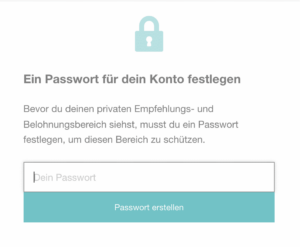 Set a password for yourself and create it.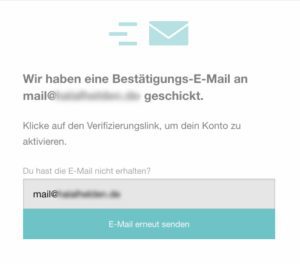 After that you have to confirm your email, so we can be sure that you are really bsit.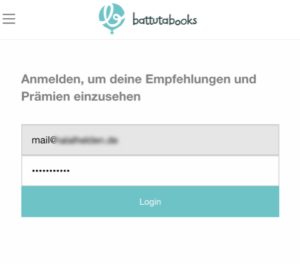 Now you can log in with your email address and your new password!
6. enter PayPal email (important!)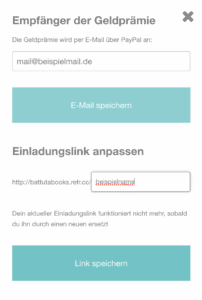 Here you must now enter an email address, which will also give you a PayPal account. This is quite important.
Additionally you can customize your personal invitation link again.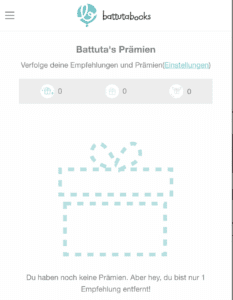 Then you can finally see your bonuses when the time comes!
Have fun!
Frequently asked questions
Here we answer the most important questions about the Battutabooks referral program.